Manufactured in GFRC, fiberglass and combined.
We have finishes in fine wood, regional wood or bamboo and various shades.
We apply polyurethanes and sunscreens that prevent the discoloration of the elements exposed to the sun.
In exteriors, the main structure can be made in GFRC cast on site or in a metal structure covered with fiber.
Thus, anti-hurricane elements, easily installable and with very low maintenance, are achieved, becoming the ideal solution for hotels and residential.
Indoor, fiberglass pergolas can be made, resulting in very light structures and quick to install.
Designs and finishes are fully customizable.
GFRC pergolas for large spans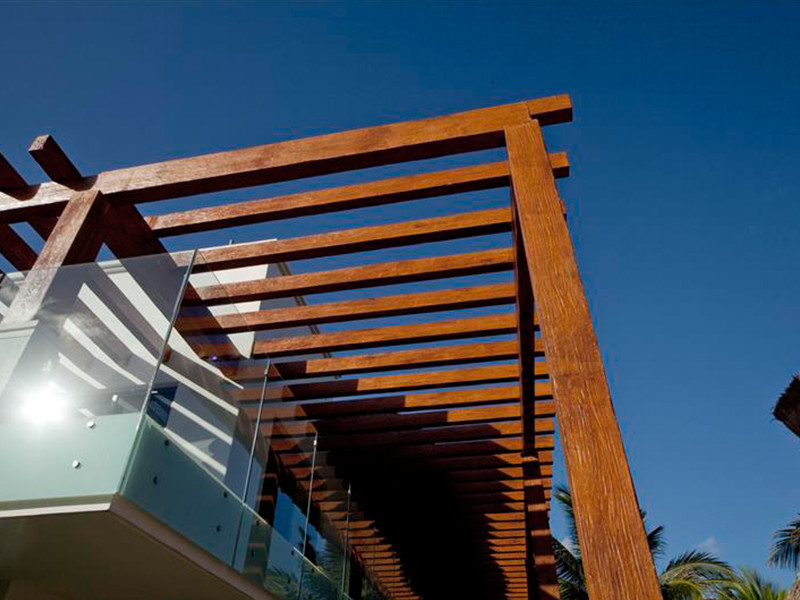 Mixed GFRC and fiberglass pergolas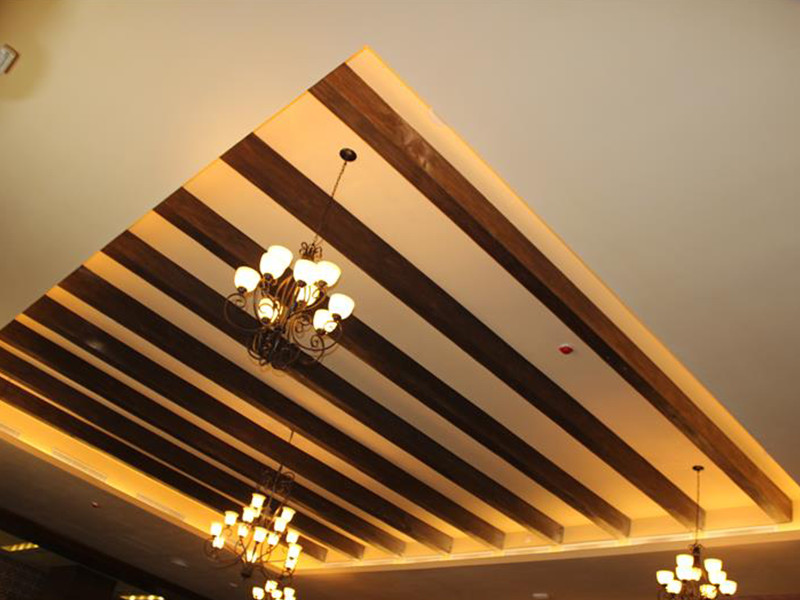 Fiberglass pergolas for false ceilins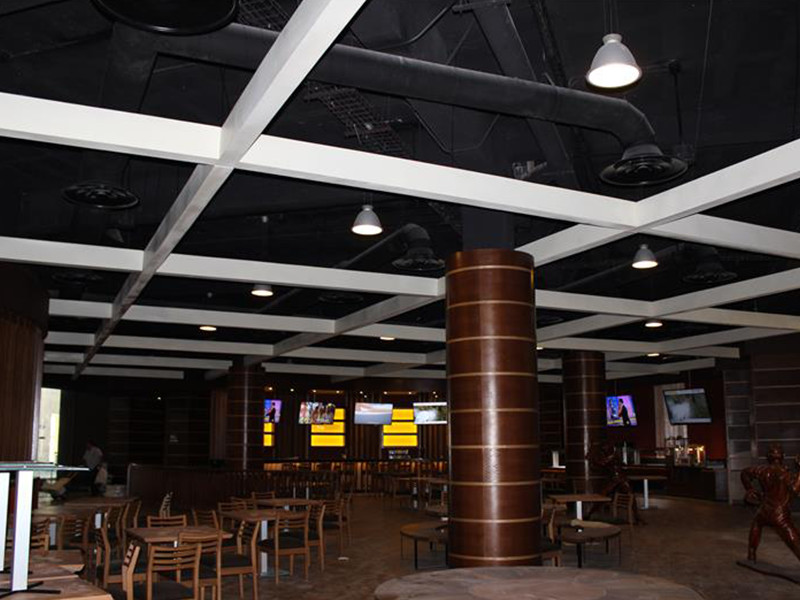 Fiberglass pergolas, imitation steel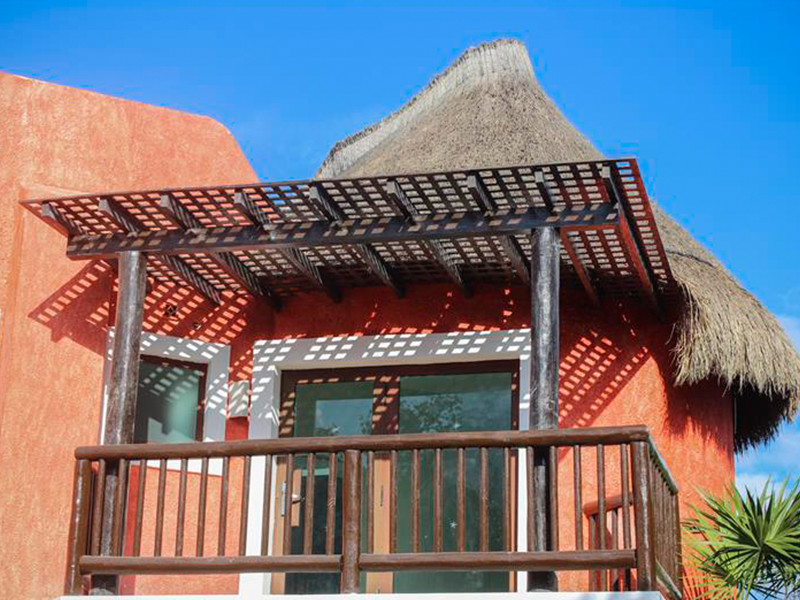 Breeze blocks
Pieces of 1.09 x 1.09 meters.
Fiber, 9 Kg/m2
GFRC, 31 Kg/m2
Separated logs
2″ in diameter, up to 6 meters in lenght.
Fiber, 8 kg/m2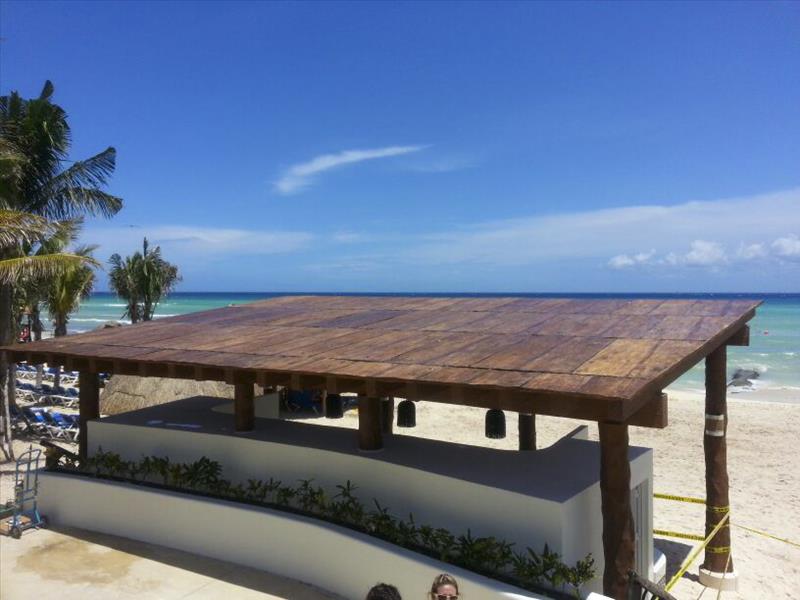 Waterproof logs
Pieces of 2.12 x 1 meter.
Fiber, 16 kg/m2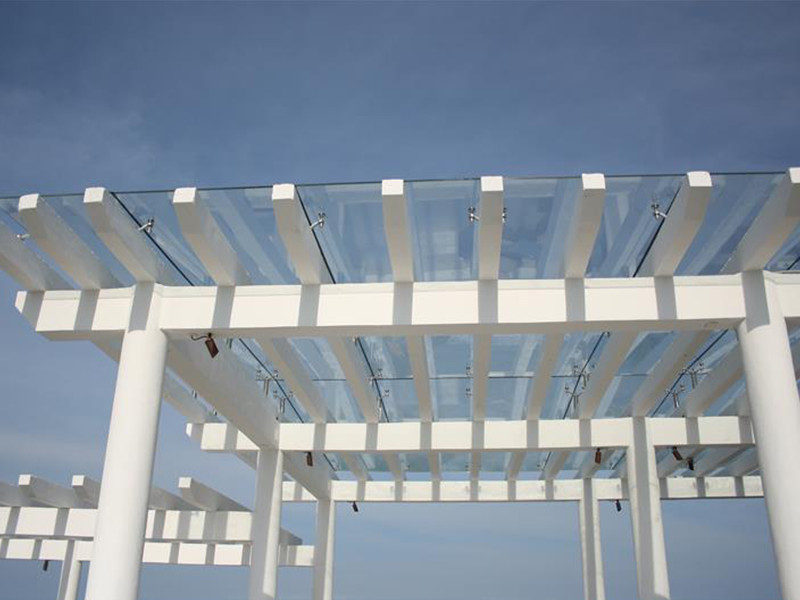 Glass cover
Pieces up to 2.5 x 1.5 meters.
6+6 tempered glass, 30 kg/m2
Hotel Bahía Príncipe Tulúm.Participamos con: Pergolados prefabricados en fibra de vidrio con acabado madera. Techumbres prefabricadas en fibra de vidrio con acabado madera. Vigas prefabricadas en fibra de vidrio con acabado madera. Paneles de rollizo prefabricado en...
read more
Tell us your idea and we will contact you as soon as possible.